Canon has managed to create a compact camera called G5 X that performs well over expectations. It is time we had a look at its specs and unique features.
The Canon G5 X holds all the great qualities of the previous G7 X and in addition, it comes with some brand new features that we certainly did not expect. One of the improvements over the G7 X is the newly added tiltable display which was fixed on the previous model. This can certainly satisfy selfie enthusiasts.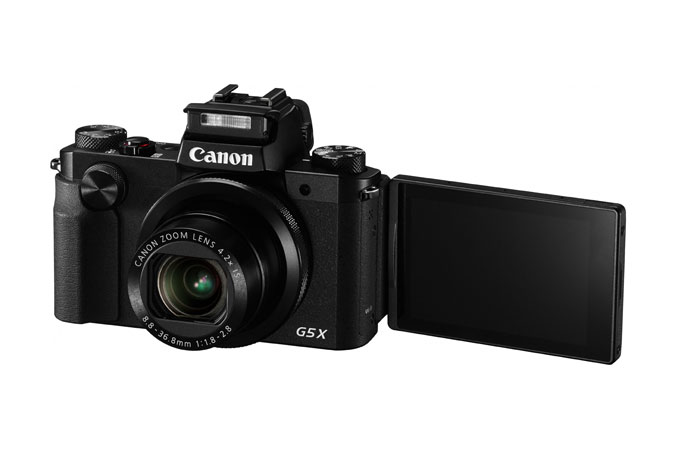 Similarly to the G7 X, the G5 X is also a 20.2-MP compact camera that has a built-in flash and is capable of achieving 4.2x optical, 4x digital and 17x combined zoom. All of this is greatly improved by the Optical Image Stabilizer system from Canon.
In terms of shutter speed, we can expect 1-1/2000 sec in auto mode and 30-1/2000 sec in manual mode. Tempting right? And that is not all. With the arrival of the G5 X, Canon has decided to add an electronic viewfinder aka. EVF, which really improves the experience. The high-quality built-in flash, that we mentioned before, has an effective range of 1.6-23 ft. in the right circumstances. For fans of filter presets, the G5 X has a variety of them, including Vivid, Neutral, B&W, varied skin tones, Sepia and much more.
As it is a compact camera after all,  the dimensions are somewhat small, 4.43 x 3.01 x 1.74 in. and the total weight with battery and memory card is roughly 13.3 oz., which is not heavy at all.
Looking at the specs and setup of the G5 X, we can confidently say that it is well-worth the $750 and we can consider it a powerful device in its category.